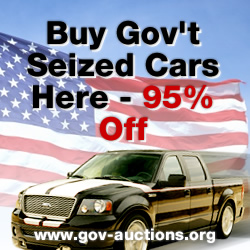 Don't miss our updated 2010 diesel cars overview or 2011 diesel cars post!
While the rest of the world is crazy about diesel technology for its fuel efficiency, the US's stringent emission regulations introduced in 2008 are preventing several otherwise great diesel cars from being marketed in this country.
Diesel cars typically have higher exhaust levels of nitrogen oxide than gasoline cars. Automakers cite the high cost of developing an engine clean enough to meet the US standards. Understandably, this has made a lot of them lukewarm about diesel engines as a solution for boosting fuel economy. That, along with the fact that diesel cars have never really been a mainstream choice here in the United States.
The fact is that you have to be a brave automaker even to consider manufacturing a diesel passenger car for marketing in the US. Until technology rises to meet the challenge, or until the regulations are relaxed (an unlikely scenario) in the US diesel engines are destined to power mainly pickups, buses and trucks.
Automakers also perceive the US market as being unfriendly to diesel for passenger cars – but that is largely based on diesels from the 1970s. The brave few automakers who have been selling diesel SUVs in the US have good reason to argue to the contrary. But 2009 sees some genuine diesel pioneering. Read on.
The following is a line-up of the few diesel-powered passenger cars that will be available in the US in the 2009 model year, and a few that aren't available.
Volkswagen Jetta TDI
Hands-down winner for courage and innovation is Volkswagen, set to be the only major automaker, and the first, to launch a genuine clean diesel passenger car in all 50 states in the US in 2009. This is the first diesel-powered passenger vehicle to meet the world's most stringent emission control standards, California's Tier II, Bin 5.
Clean diesel Jetta TDIs are powered by 2.0-liter four-cylinder engines that produce 140 hp and 236 lb.-ft. of torque.
If you are in any doubt that this is a regular passenger car, rest assured it is as far removed from the old-style diesel cars (stinky, slow and loud) as it is possible for a car to be. The Jetta TDI's clean diesel engine is the strong, silent type . Clean diesel engines get better mileage than their gasoline equivalents.
The Jetta TDI comes as a sedan or a wagon, both with 4-cylinder, 2.0 L engines. Estimated miles per gallon for both are 29 to 30 in the city and 40 to 41 on the highway, although buyers are reporting much higher real world mileage with better highway mileage than a Prius in some cases. More details here at Edmunds., or at the Volkswagen site.
Watch a Wall Street Journal video review of the Jetta TDI, or read the article. Popular Mechanics also has a great review.
And guess what! You can also get a $1,300 Federal Alternative Motor Vehicle tax credit for this car.
MERCEDES-BENZ
2009 – ML320 (5 passenger), GL320 (7 passenger), R320 (7 passenger)
Small diesel cars are outside the Mercedes-Benz realm it seems, with diesels of this marque still aimed at the SUV market. After a late release in 2008 of three diesel-powered SUVs, Mercedes-Benz has not gone much further with its diesel offering for 2009. However, they have made sure all these models are now emission-compliant in all 50 states – unlike 2008 when some key states, including California, were excluded. A urea injection known as AdBlue has made the difference.
The 2009 model SUVs, powered by BlueTEC (developed in conjunction with VW and Audi) clean diesel V6 engines (among the world's most environmentally friendly) look elegant and fulfill the promise of Mercedes-Benz class and reliability.
With 23 MPG and a 600 mile range on a single tank of diesel, and advanced Mercedes-Benz diesel technology (remember, Mercedes- Benz has been involved in diesels since time immemorial) the BlueTec range could gain some traction high fuel price times. Here is the Edmunds take on the range. Watch a video about Mercedes diesel technology at the Wall Street Journal site.
Prefer to drive a Mercedes diesel car? Consider the highly refined and quite expensive 2009 Diesel E Class sedan. The BlueTec clean diesel design gets a respectable 23 MPG in the city, and 32 MPG on the highway and has a quick 0 to 60 time of just 6.6 seconds. Pretty impressive for a large, luxury sedan.
Read more at Edmunds, or on the Mercedes USA site.
AUDI
2009 Audi 3.0 liter V6 Q7 (7 passenger)
Without much fanfare, Audi has announced it will place a less powerful version of the powerful V12 Q7 SUV on the US market in the first quarter of the 2009. The Q7 3.0 liter V6 Q7 is the only Audi TDI that meets the stringent US emission guidelines set in 2008.
Although this particular model is about half the V12 version it still packs quite a punch. The 3.0-litre V6 TDI turbodiesel engine pumps out an estimable 224 horsepower and a stout 406 pound-feet of torque, starting at 1,750 rpm.
Audi is claiming 30 percent fuel savings against comparable gasoline-powered models, and also 25 mpg, and over 600 miles per tank. The Audi V6 Q7 has a cozy, well-appointed cabin where the engine's drone is barely audible. It's a big car, but the V6 is adequate to make quite nimble. Go to Edmunds for further details, though when I looked only the gasoline version was featured there.
BMW
BMW 118d (winner 2008 World Green Car award – not available in US)
BMW is taking the all-or-nothing approach to marketing diesel-powered passenger cars in the US. Apparently if it can't make all models optional for gasoline or diesel, and if it can't make its diesel models emission-compliant in all 50 states then, well, it won't market any diesel passenger cars here at all.
BMW made noises about launching 3 and 5 series diesel models here in 2008, but nothing came of it and nothing is officially on the cards for 2009 either. That's a real pity, because the BMW 118d shows that the US motorist is missing out on some great value. In the 118d, the engine makes 141 horsepower and 221 pound-feet of torque, sending the car to 60 mph in about 8.8 seconds, returning 59 mpg on the highway and spewing only 118 grams of CO2 per kilometer into the atmosphere. (All stats from Europe.) Not bad at all. And it goes 700 miles on a single tank of diesel!
CADILLAC
2008 Cadillac CTS – GM's Diesel V6 (marketed in Europe only – not available in the US)
The 2008 CTS turbodiesel was Cadillac's 406-lb-ft guinea pig, marketed in Europe only. Despite announcements about making a diesel-powered CTS available in the US in 2009, no further announcements have been forthcoming from GM.
CHEVROLET, PONTIAC, BUICK
GM has never gotten over its belief that diesel engines are for trucks. A new technology mindset is needed to take their brands forward in the diesel market. Their experience with Cadillac (see above – they teamed up with Italy's VM Motori for that) seems not to have inspired their confidence in passenger diesel car technology. So nothing new in the US diesel passenger car pipeline for these brands either.
CHRYSLER
While they offer diesel options in several of their trucks and SUV's (notably the Grand Cherokee) they have no diesel cars in the 2009 lineup. It appears that Chrysler jumped onto the electric bandwagon instead. Let's see if they really deliver by 2010!
2009 Jeep Grand Cherokee
This Jeep diesel-powered SUV was first launched in 2008 in the US with a Mercedes 3-liter V6, which provides the best gas mileage of any current Grand Cherokee engine, complete with lots of torque. Expected in 2009 is a Cummins V6 turbodiesel, whose factory is still being built; this powerplant should be less expensive but just as durable as the Bosch/Mercedes version to be used until Cummins is ready. However, Jeep is saying very little about the 2009 model year diesel Grand Cherokee so don't expect many advances from the 2008 version.
FORD
(sold in Europe only – not available in the US)
Yet another unattainable beauty!
As in 2008, not offering any diesel powered vehicles, other than trucks, in the US in 2009. Ironically, US auto giant Ford is marketing the super-efficient diesel Ford Fiesta ECOnetic — in Europe only.
It's the 65 MPG Ford that Americans can't buy.
HONDA / ACURA
There she goes — the new clean diesel Honda Accord that was never manufactured and never launched on the US market.
Honda is yet another automaker having trouble building a diesel engine that meets the high US emission regulations introduced in 2008. In 2006, at a press event held at its Tochigi technical center north of Tokyo, Honda announced plans to launch a diesel car in the US market by 2009. "The car, probably a Honda Accord, will be Tier 2 Bin 5 emission compliant, thus qualifying for sale in all 50 states," said Honda. But it was not to be.
There were reports in 2007 of a diesel powered Honda being tested on US soil, and then nothing. Now there are rumors that Honda is planning to launch a diesel-powered Acura in the US in 2010.
Honda did show off its i-DTEC clean diesel engine technology at the 2008 Detroit Auto Show, if you want to see what's coming eventually.
Will they launch in 2010? And if so, will it be a Honda or an Acura model? Only Honda knows for sure.
TOYOTA
Toyota Avensis (not for sale in the US)
There has been speculation for at least three years that Toyota would launch a diesel passenger car in the US market — perhaps a version of the diesel powered Toyota Avensis that has delighted Europe.
No such luck.
There's a rumor of a Toyota hybrid diesel subcompact car coming as soon as 2010, but it is doubtful that would make it to the US market the first year. The first Toyota diesel in the US will probably be a Tacoma or Tundra pickup.
NISSAN
Nissan Maxima Diesel V6 3.0 – not in 2009 but maybe in 2010?
Nissan is an automaker that is plainly uneasy about launching a diesel car on the US market. As early as 2007 it was making plans to launch the diesel Nissan Maxima in all 50 states in the US. Then it was going to be 2009, and now it's planned for 2010. It has been touted around auto shows in the US to much oohing and aahing — but still no launch. Word has it that compliance issues have caused the delays. A familiar clean diesel refrain we hear from many automakers.
VOLVO
Volvo DRIVe diesels
Volvo has no plans to sell a diesel-powered passenger vehicle in the US anytime soon.
It's the same old story: while Volvo expects to sell 20,000 units of the 2009 Volve DRIVe diesels in Europe in 2009, they are not compliant with our strict US emission regulations and so will not reach the United States.
CONCLUSION
So there you have it: a few pioneers, a few automakers stuck to diesel SUVs, a lot of promises and a lot of fence-sitting.
Maybe the 2009 VW Jetta TDI will finally persuade the US public and automakers that diesel-powered passenger vehicles can be an efficient, eco-friendly option that Americans will buy and drive.
Don't forget that you can also find good background information with some of our previous posts like an Introduction to Biodiesel and our overview of 2008 diesel cars.
There's also a great Diesel Center over at Edmunds.com.
Did we miss anything? What's your favorite diesel?
Leave a comment and let us know.